Finally, we can travel again! Whether it is to explore the natural beauty of Slovakia, or to finally visit your loved ones, whom you have only seen virtually the last couple of months, we want to make your summer trips as pleasant as possible.
Activate one of our benefit price programs (Energia Plus or Energia Max) you will get all of the benefits of that program and we will waive the monthly subscription fee for an entire billing period.
The summer should be about freedom, so see which program suits you better – whether the Energia Plus program, with 30 kWh/month included and excellent prices in addition to this package, or Energia Max, with 100 kWh/month included. Our summer offer doesn't require you to subscribe for a year or make any long-term commitments – it is a chance to explore our offering and find the one that it best suited to you and your monthly needs.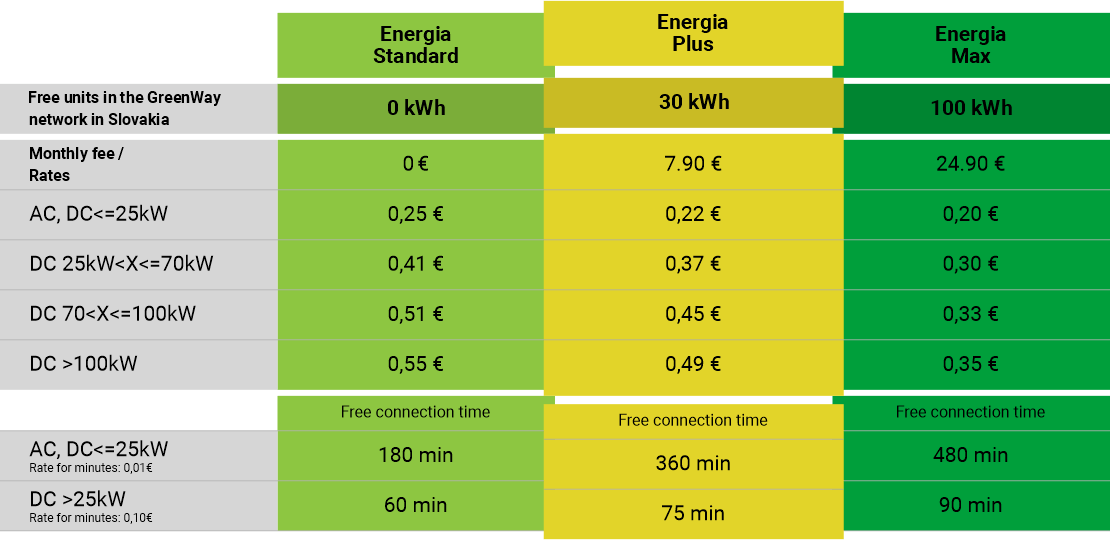 Powered by Froala Editor
Powered by Froala Editor
Powered by Froala Editor