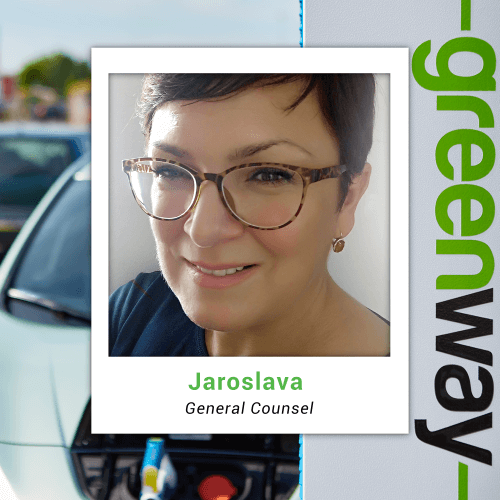 How did you end up at GWI?
When I was looking for a new job, I found an offer from GWI. The company was close to energetics, in which I had more than 10 years of experience. I sent my CV and already the interview process was held in a very positive and expert manner.
What is your role at GWI?
I am in charge of all legal issues related to financing, corporate changes, regulation requirements and so on. I am also responsible for the legal frames for new products and right now, we are finalizing the closing of contracts for the financing from European Investment Bank. I work mostly with the top management and I would say our cooperation is on a very positive and expert level. I like my job here, I wouldn't be here, if I didn't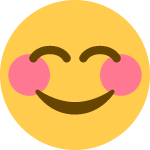 How do you perceive electric mobility and has your perception changed since working at GWI?
My first encounter with electric mobility was when I came to GWI. Until then, I have paradoxically always worked for companies from the field of combustion engines. My perception of electric mobility has changed significantly since then and today I can say that my next car will be electric for sure. For me as a driver, the main challenges are the availability of infrastructure and range. I need to be able to travel daily from Pezinok to Bratislava and back, but also to get to farer destinations for my vacations.
Why do you think it is important to switch to electric?
It is very important that things will change for the better, even if its only step by step. I don't know for sure if electric mobility is the perfect and final solution, but I am certain that now it is the better way.
How would you describe GWI?
I find very interesting how the company launches pioneer projects, that the management has the courage and skills to gain the maximum from the government, market and grants while achieving their goals. It is a very challenging work, but together we are following the same goal, we enjoy our work and that brings us closer together.
What is your most memorable moment from your time at GWI?
The biggest challenge and success for me was the cooperation on the financing from EIB. Our partners in this transaction are EIB and the biggest world lawyers' offices. This transaction concerns four states, from Luxemburg, where EIB seats, to Czech Republic, Poland and Slovakia, where Greenway operates at the moment. The year of 2019 will be a year of huge investments, further development of electric mobility in the region and spread of GWI operation to Baltic states.
How do you see the future of electric mobility in our region?
I think, that electric mobility will develop further, it is supported by European Union, it receives financial support, so I think that in mid-term horizon it will continue for sure. GWI will spread to new countries and I will keep being very busy.
Do you have any advice or suggestions for younger or aspiring lawyers who want to work for a small/growing, innovative, pioneering company and make a positive impact?
My advice would be not to focus on large companies and possibly prioritize monetary benefits only, but to look at one`s life from bigger picture and seek for work opportunities which satisfy not only personal aspirations but may contribute to solving problems/issues concerning more people or even the society as whole.
How do you recharge your batteries?
I do sports, I like to go to cultural events and after a long exhausting day the best for of relaxation is to watch a nice movie.
Powered by Froala Editor